Vincent Kompany has come to the rescue of his Manchester City teammate by saying that he is the best goalkeeper for England and that they should feel lucky to have him in the team. Indeed, Hart has come under pressure recently after the goal he conceded for England and Kompany was keen to defend his teammate.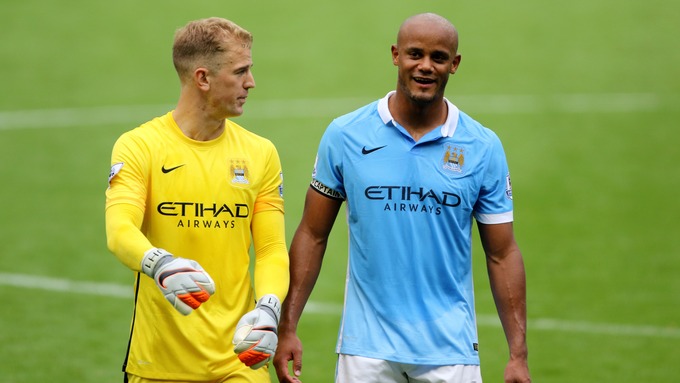 In one instance, Hart failed to clear a long-range free-kick from Ibrahimovic in the game against Sweden, and many England supporters have been criticizing the Manchester City goalkeeper. Fortunately, this was the only occasion that Wales had in the game as England quickly took control of the game and placed the Welsh team under pressure.
However, Vincent Kompany believes that this is an isolated mistake and that Joe Hart will atone for his mistake sooner or later. He said that it is no use putting pressure on him because England managed to win the game and that he did not make any mistake again in the match. He sincerely believes that Joe Hart will make a decisive save later in the tournament that will help atone for the mistake he made against Wales.
For Kompany, Joe Hart is an experienced keeper that every team will want to have. He is someone that bring experience at the back and also help organize the defence especially when the team is under pressure. He believes that Hart has improved a lot on the pitch and that he is also a natural leader. For him, England should consider themselves lucky to have a player of his quality in the team and fans should stop putting unnecessary pressure on him.
Vincent Kompany is currently working for the media as a pundit as he was injured before the tournament. He will be keeping a keen eye on how his team Belgium progress in the competition.