With the full field now confirmed, we've got all the details to the 2022 World Cup in our in-depth guide, including the draw and fixtures.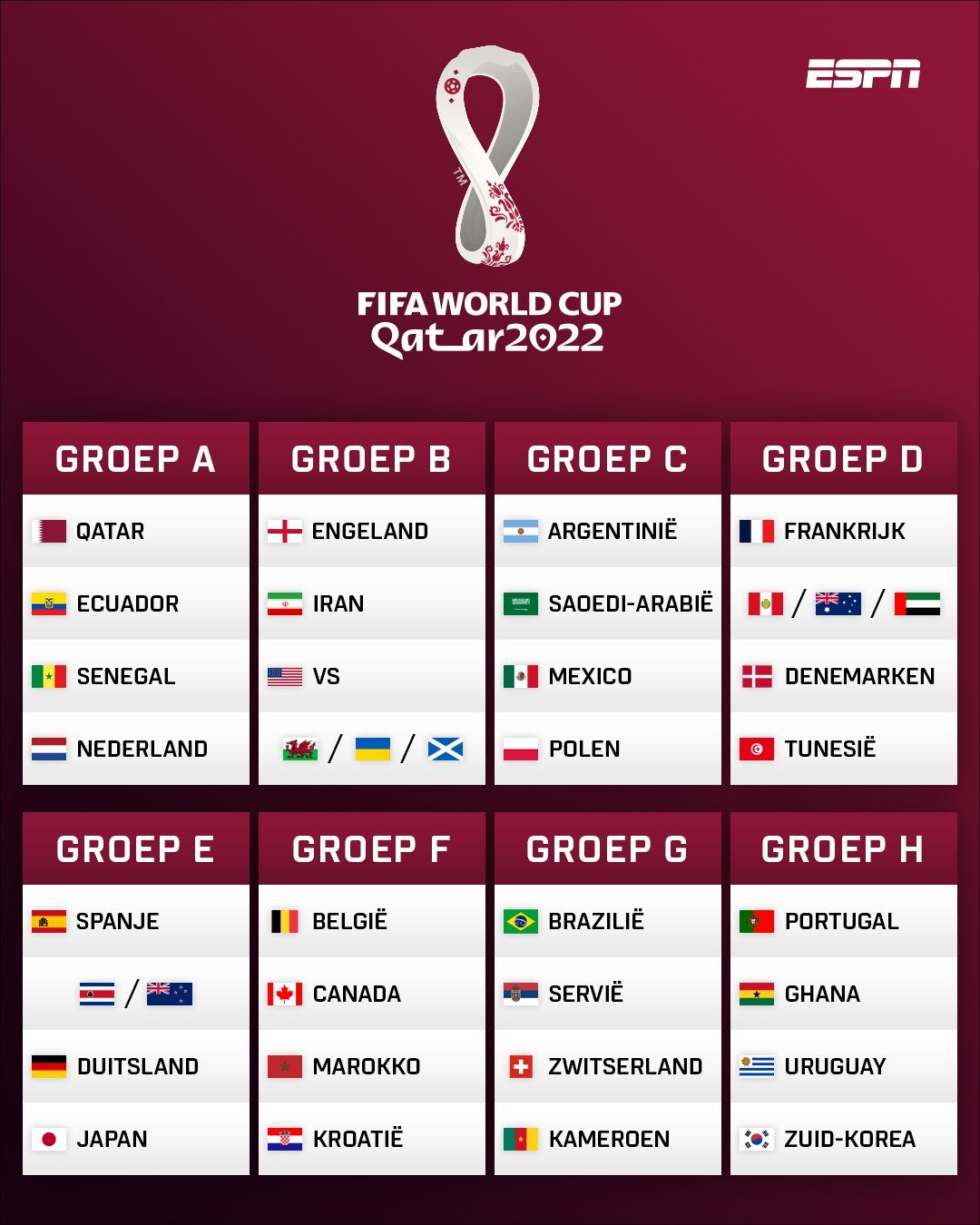 The scene at the 2022 World Cup finals draw
All 32 teams who will play at the World Cup are now known, so it's time to get excited about Qatar 2022! We you all you need to know about the finals, including the full draw, fixtures, kick-off times and format.
2022 World Cup finals draw
The group-stage draw for the 2022 World Cup finals was made in Doha on April 1 and it produced the following outcome:
Group A: Qatar, Ecuador, Senegal, Netherlands
Group B: England, Iran, USA, Wales
Group C: Argentina, Saudi Arabia, Mexico, Poland
Group D: France, Australia, Denmark, Tunisia
Group E: Spain, Costa Rica, Germany, Japan
Group F: Belgium, Canada, Morocco, Croatia
Group G: Brazil, Serbia, Switzerland, Cameroon
Group H: Portugal, Ghana, Uruguay, South Korea
England – and now Wales – will doubtless be pleased to have been drawn alongside Iran and USA. However, they will be less happy to play on the opening day of the tournament. That means their first game will take place just eight days after some of their players have been involved in Premier League action.
Looking ahead to potential knockout games, were England to win the group they would face the runner-up from Group A in the last 16 – one of Qatar, Ecuador, Senegal and Netherlands. Were the seedings to play out, they would then face holders France in the quarter-finals before a semi-final meeting with either Belgium or Portugal. If the top seeds were all to win their groups, England would not be able to meet Argentina, Spain or Brazil until the final.