It is going to be quite a huge task to handle but Bert Van Marwijk has revealed that he is very confident in his and the UAE's ability to make it to the 2022 FIFA World Cup. The manager is now faced with the duty of bringing the UAE's World Cup qualification adventures right back on track.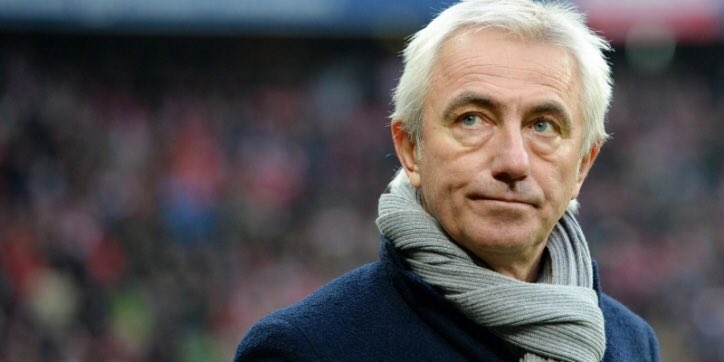 The Dutch boss was appointed as the team's boss following the dismissal of Jorge Luis Pinto who was formerly in charge of the side but failed to provide good-enough results. The deal signed by the 68-year-old is said to be one that is expected to run through two years.
Marwijk will arrive at the Emirates Stadium at a later time this week after which the final paperwork of the deal will be done before he is officially announced as the new boss of the side. He will become the third manager to have been announced as the UAE boss this year following the appointments and dismissals of Ivan Jovanovic and Jorge Luis Pinto.
Marwijk is no stranger to the UAE national team as he has once coached them but was dismissed some months ago. He returns to the side after agreeing to do what it takes to steer the side in the right direction till they make it to the World Cup in Qatar in 2022.
The Dutchman was speaking to Dutch daily Algemeen Dagblad on Tuesday where he said he enjoyed his previous stint and worked pretty well in Dubai with a host of young and talented players with whom he still shares a bond.
Before he was brought back as the team's boss, rumors had it that some of the national team officials complained that the team was suffering in his absence, which is one of the major reasons a fresh deal was proposed to him for a return and a second stint.
Marwijk is the manager who guided the Netherlands to the World Cup final in 2010 which they lost to Spain. He said he wishes to achieve a remarkable feat with this UAE side and that is the major reason he agreed to return as manager.